How To Help Operation Homefront Southern California and Get Free Consulting Time

I feel very lucky. I'm having a lot of fun, doing stuff I love to do every day. Helping businesses improve their business measurably and rapidly is a very cool thing!
People sometimes talk about "Giving Back." I've never liked that term very much, because it implies that you first took something. I like "Helping Out" better.
Anyway, this page is about Giving Back, or Helping Out, whichever you prefer.
Below are some details about a couple of charities that we support, and links to their websites. (You can click on the pictures or on the links below.)
. . . and an offer . . .
You get to call or email me any question you like about Internet Marketing Strategy or Pay-Per-Click or SEO or Panda or Penguin or anything else along those lines, and I'll give you the best answer I can– no charge, no obligation, no sales pitch. And if I don't have a great answer, I'll research it for you and get back to you.
Or, if you don't have a "question" but just want to get some ideas or strategies in place, I'm happy to donate 30 minutes of our time. Again, no sales pitch – this is to help these non-profits by helping you.
All I ask is that you first make a donation to one of these charities. You decide the amount. We're not going to ask you how much you gave or make you prove it before you ask your question.
However, when you donate, just tell them it is in response to the "Honest Website Marketing Fundraising Challenge." If you donate online, there is a spot for you to make a note about "in memory of" or "in honor of." If you feel it is appropriate, you can reference the "Honest Website Marketing Fundraising Challenge" in the comments box on their donation page to help the organization track your donation.
We want to help this organization as much as possible, and if volunteering our time in this way doesn't do what we are hoping for, then we'll find alternative or additional ways to help.
Thanks in Advance!
P.S. We are doing this on our own – we aren't trying to imply that they are endorsing us by showing them below…
Operation Homefront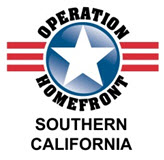 I was never a part of our Armed Forces. When I was younger, I didn't really think too much about it…other than being thankful that the Draft wasn't in effect when I was of age.
As the years have gone by, I've appreciated our men and women in uniform more and more, and felt guilty for not volunteering to serve our country like so many people have.
Certainly none of us like war, but our brave soldiers do their jobs regardless of whether they "like" it or even agree with the politics behind it.
Prepared to make the ultimate sacrifice to protect our country – and you and me – they are coming home to financial problems, employment issues, medical problems, and many other hardships.
We believe that we all should do whatever it takes to help take care of the people that put themselves in harm's way on a daily basis. As such, we could not be more proud than to help the terrific organization below in whatever small way we can.
I strongly urge you to visit the Operation Homefront Southern California website (or click here for their How We Help) to get a feel for what they do to help, and see for yourself if you'd like to be part of it.  You can also take a look at their Facebook page.
Just to make it easier, here is a little more information that I've extracted from their website.
Operation Homefront, a 501(c)(3) nonprofit organization was founded in 2002 in San Diego, California by a group of concerned citizens and media professionals who knew the families of our service members would be in need of additional assistance as our country entered into war in response to the 9/11 attacks.
In 2005 Operation Homefront became a national organization relocating its headquarters to San Antonio, Texas, and Operation Homefront Southern California became the first independently-chartered chapter.  Today there are 15 chapters and 6 Field Offices located across the country and Hawaii in service to our military families.
Their mission is: to provide emergency financial and other assistance to the families of our service members and wounded warriors.
Over 15,000 needs of Southern California military families were met in FY11-12.
Operation Homefront Southern California is not funded by the state/federal government or the United Way, and relies solely upon the generosity of southern California's individuals, corporations and foundations for funding.
Those served are generally families in the junior enlisted pay-grades (E1 to E6), and wounded warriors of any rank as they return home.
All Emergency Financial Services are awarded to qualifying applicants in the form of a grant, never a loan.
Operation Homefront Southern California earned and holds a Four-Star rating from Charity Navigator, the Nation's independent evaluator of nonprofit organizations.  (Check it out here.)
86.2 percent of each dollar raised directly supports programs for military families stationed in southern California.
Operation Homefront Southern California is proud that they have never denied a qualified applicant due to the lack of adequate resources.
Please read the following quotes and stories from military families that Operation Homefront Southern California has helped:
"I wanted to take the time to thank you so much for helping my family receive assistance. Times are hard and it's not easy to swallow my pride and admit we needed assistance but you made me extremely comfortable and put me at ease.  The grocery vouchers helped us out so much!! My husband and I were able to breathe easier knowing we wouldn't have to struggle as much this paycheck. I am still in the process of getting everything in regards to me and my daughter's glasses.  Again, thank you to you and everybody else at Operation Homefront for all that you do."
The wife of an E6 Marine deployed in support of Operation Enduring Freedom was experiencing her first military deployment, has one 7-month-old child and fell woefully behind on their monthly bills.  When she applied to OHSoCal her check book was already overdrawn, the rent and an associated late fee and utilities were past due and she desperately needed our help.  OHSoCal provided for her rent payment and late fee, plus payment for the water and gas bills that were in threat of disconnection and provided a commissary gift card for food to help her through this difficult time.
"Thank you for your help it is truly a blessing, most military families are single income families, because of the erratic scheduling and frequent deployments.  To us, stability and continuity is key for our children or as much as possible for an active duty military family.  Through this program and others you provide help us out financially, even if you do not realize the depth in which you touch."
If you are already convinced, you can donate by phone or by mail (directly on their site.) Or, visit the Southern California Chapter online donation page to donate in support of Southern California military families through their secure website. Thank you.
We'll add a specific form to this page soon, but we didn't want to delay – just head on over to our Contact Us page and tell us that you helped, and then go ahead and ask your question!
Thanks,
Scott and Bob