We strongly advise you to read and really think about our answers to the four questions above. If they make sense to you, then read on…
We're going to give you a bunch of "About Us" information below, as we figure that if you are looking for an expert in this world, you've heard all the horror stories. So we'll tell you as much as we can about who we are and how we do business to see if there is a fit.
But first, see these other pages if you are looking for specific information :
FAQ Certifications Testimonials Featured On Helping Others Press Releases
Our Process
Our process is described in detail on The Wright Process page.
It involves industry research, defining your perfect customer and understanding how best to approach her.  It involves competitive research, and being aware of current trends.
We'll interview current customers.
We'll dig into your website and your online marketing in general.  We'll do keyword research and analyze how best to improve your positioning in the search results.  We'll look at Pay Per Click.
We'll work with you to figure out an irresistible offer to get your prospect's attention and engagement once we get her to your site.
We'll split-test ads if we're doing Pay per Click; and offers; and site design and placement of elements on the landing page; and lots of other things.
We'll add remarketing code to your site, and test that.
We'll install Google Analytics, and do conversion tracking and call tracking, and continually analyze and optimize each element of the marketing process.
We'll capture names and email addresses, and institute a drip-marketing campaign that nurtures people who showed up, but didn't buy, so that you're top-of-mind when they are ready to buy.
When all this is fine-tuned and optimized, then, and only then, we'll expand to other channels.
We'll add Bing and Yahoo.  We'll add the Google Display Network.  We'll add video, or podcasts, or webinars, or White Papers or Facebook, or LinkedIn or whatever else seems like it will make sense, and we'll do it carefully, and we'll test and continually optimize and improve and expand.
Among other things . . . in what we call the "ScramJet Phase."
Our Focus
This one is easy.  Our focus is to figure out how to make you a lot more money, bottom line, than you pay us.  Our focus is on you, because we know we'll do fine if we do a good job for you.  And if we don't think we can help for some reason, we'll say so.  Doesn't happen often.
The more you make, the happier you'll be, and the more of your friends you'll tell and the more referrals we'll get.
The more you make, the more you'll want to do.
The more you want to do, the more you'll want us to do.
Seems pretty simple to us.
How Much Does This Cost?
What does a car cost? What does a house cost?
Just like a car or a house, the costs can vary widely.
Good, effective website marketing can cost a few hundred dollars a month for a coffee shop to build a simple SMS campaign.  Or, it can cost a hundred thousand dollars a month (+) if you want to try to compete for the term "lose weight" – and you still probably won't get there.
But if you want to market your practice that specializes in eating disorders around Anaheim CA, now you're back in to the practical world.
We'll give you a solid, guaranteed, proposal after we know you and your business and your goals, and after we've analyzed the project.
Why Our Name?
A lot of quick-buck artists have entered the Internet Marketing space, and a lot of businesses have been burned by "I'll get you ranked #1 on Google" promises.  The problem is that getting to #1 on Google for some search phrase that never leads to buying, is useless.
Worse than useless, because it costs you money.
Another strategy that has cost businesses a lot of money is to keep claiming  "We're working on it.  Just another couple of months.  It takes a while for our magic to work," when what really happened is that the fees went straight to the con artist's bottom line, because he never actually did anything.  It's happened way more often than you would think.  Check references.
So a lot of businessmen, having heard those stories, have a very negative view of Search Engine Optimization or Search Engine Marketing.  We wanted our name to send a completely different message, and it's surprising how many searches there are for "Honest Website Marketing."
Who Are We, and Why Should You Listen To Us?
We don't just understand computers and Search Engine Optimization, and Pay-Per-Click, and Social Media Marketing, and Web 2.0 and all that. We also understand sales, and marketing, and business in general, and Return on Investment, and how it all fits together.
Honest Website Marketing was founded by Scott Harvey and Bob Harvey.
| | |
| --- | --- |
| Scott was a successful mortgage professional, and before that, the founder of a very successful computer services company ultimately acquired by a billion dollar firm. | Bob was a successful small business owner for more than two decades, as well as a real estate investor. |
| | |
| | |
The advice we give you is practical, proven-effective-in-the-real-world advice that gets results and gets you a positive return on investment.
Our goal is for you to make bottom-line profits that make you think that what you pay us is chicken-feed.
Take a look at our Testimonials Page (under the "About" tab) to get an idea of what some clients think of our work
How We Work
Two kinds of clients work best with us.
One is the guy who wants to know the details.
He has come to trust us, but he wants to see under the hood.  He takes the time to read our "Wright Process" document and think about it.
He's willing to sit down with us and show us the guts of his business and think deeply about the answers to the questions we ask.
He gets that understanding who his perfect customer is is critical, because it tells you how to approach her.
He understands our approach, which is to start slowly, carefully, and intelligently—testing and understanding what works and what doesn't—on the road to dominating your niche.
That domination comes by expanding and building on what works, after you've gotten your core process optimized.
The other client who works well with us generally comes by referral.  He knows what we can do, because an associate he trusts told him what we can do, and he simply says "OK, let's go."
He isn't too interested in the details—he's too busy running his business.  He just wants us to handle his Internet marketing. We can do that.  We can be your Internet Marketing partner, and take all that hassle away from you.
(This second client still needs to give us some time to answer a bunch of questions, by the way.  Marketing isn't a cookie-cutter process.  We need to understand the business, the competitive situation, the ideal customer, and lots more.  The engagement won't go nearly as well as it could if we can't pin this client down and get the information we need.)
Either way is fine with us—lots of client involvement, or little.  Both can work.
Whom We Like To Work With
We work with business owners who already understand the importance of having a meaningful and effective online presence, but whose websites aren't performing.  We don't want to have to persuade someone that he needs an online marketing channel—we're happy to let our competition have that guy.
Our ideal client knows the lifetime value of a customer.  He realizes that website marketing is an investment that, done right, will get him a positive return on the dollars he spends.
He understands that if he can profit $3.00, or $5.00, or $15.00 for every $1.00 he invests in marketing, his real question should be "How much can I spend, and how fast can I spend it."
(If we don't think we can achieve that $3.00 or $5.00 or $15.00, we'll say so, and advise you what else we think you ought to be doing, rather than working with us.  We want happy customers that make money working with us.)
We like to work with clients that serve their market well, with integrity, and high levels of customer service and product/service quality.  While we are open-minded, there are certain things we will have to politely decline helping you promote.
Finally, we want to work with you if you want to grow your business, make more profit, and automate your online sales funnel so you can work less.  We won't provide the level of value we strive for (and charge for) if you want to increase your revenue by 5% and then stay there.
That's not a "Trojan Horse" to get you all worked up about hundred-dollar bills falling from Heaven – we want to be clear about our goals so that you know if your business plan will mesh well or not.
What To Expect On Our Website
We won't be smacking you in the face and trying to sell you all the time in our blog posts. Be sure to check our blog from time to time, or make it easier and subscribe to new posts via RSS or email. We focus on providing substantial value—and we really hope you'll comment on our posts whether you agree or disagree.
If you have anything on your mind outside of those specific posts, we'd love to hear from you. Use our Contact Form, or give us a call on our toll free number (800) WEB-6006 or locally at (949) 777-5655.
Oh, and by the way, Honest Website Marketing donates 5% of its profits to bona fide charitable causes. See also our Helping Others page.
Thanks for visiting!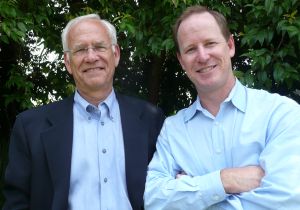 Honest Website Marketing
28052 Camino Capistrano, Suite 214
Laguna Niguel, CA 92677
(800) WEB-6006 toll-free phone
(949) 777-5655 local phone
(888) 948-6963 fax