We tell our clients that it's important to get your name out there, because Google notices, and because the links that point back to your site from articles and press releases act as "votes" for your site. The more votes, the higher Google places you in the search results, the more visitors you get, and the more business.
We thought we ought to prove that we know how to do that. . .
(Scroll to the bottom to see the results and what we mean by that.)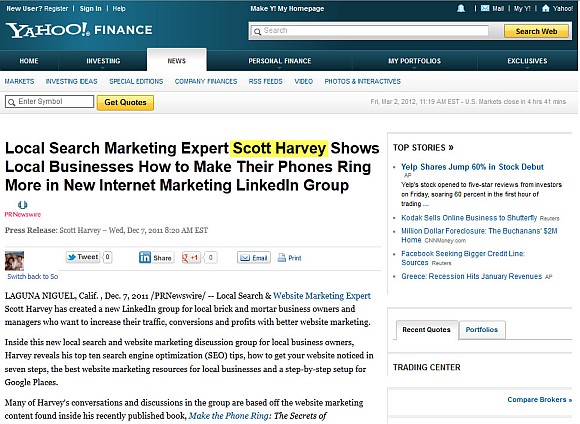 ---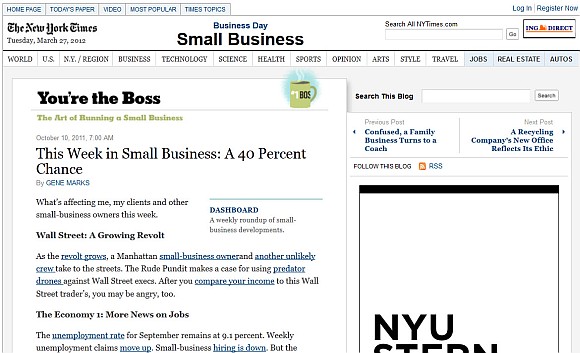 We were featured a little further down – maybe someday we'll be front page…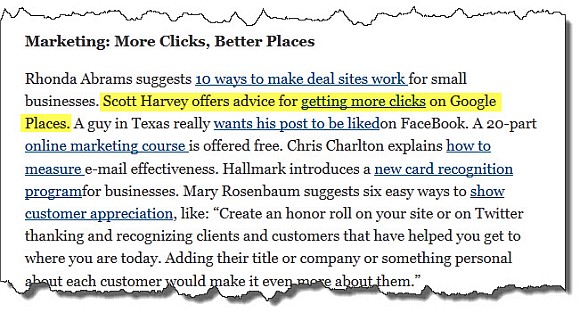 ---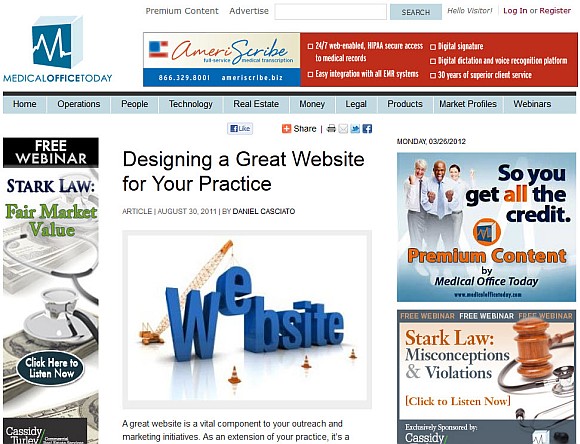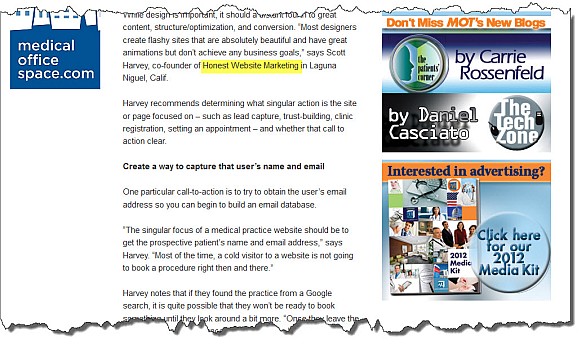 ---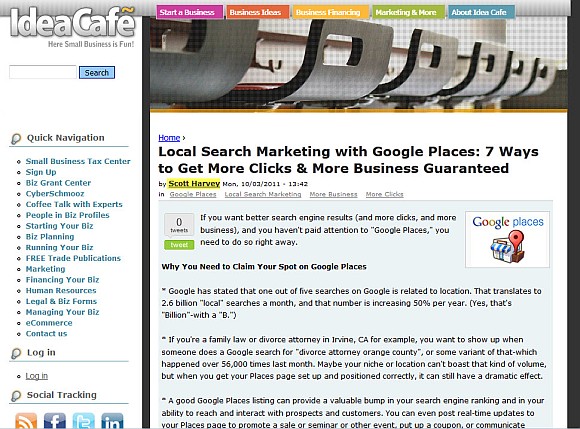 ---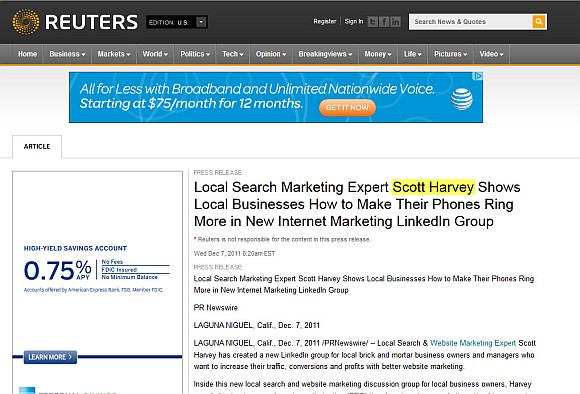 ---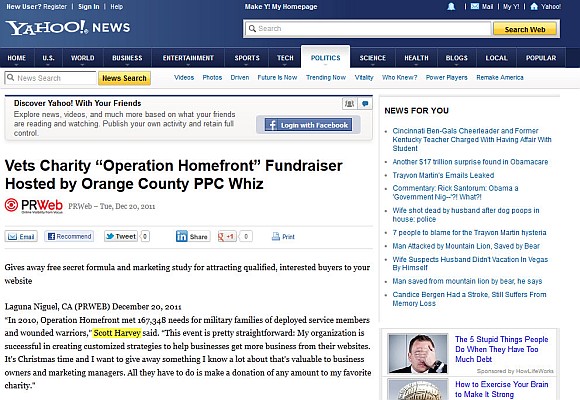 ---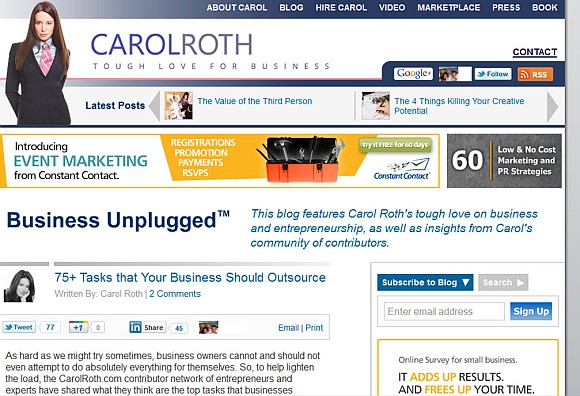 The tip they reached out to us for was #69: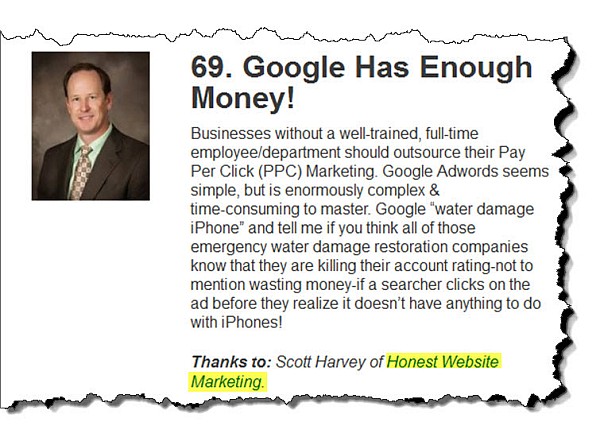 ---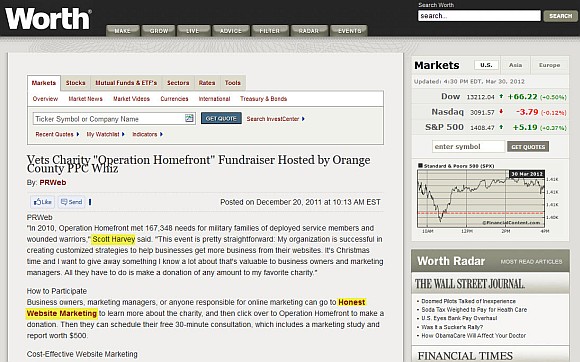 ---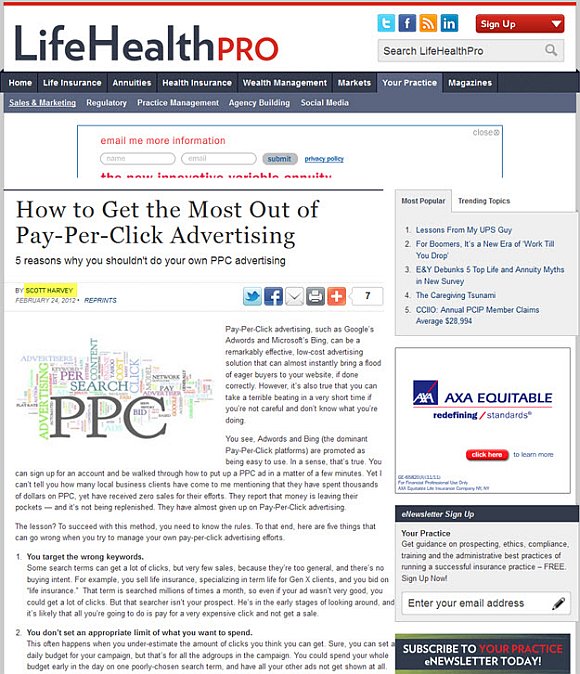 ---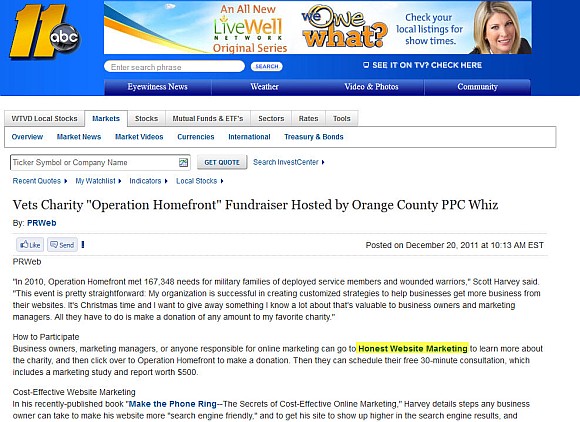 ---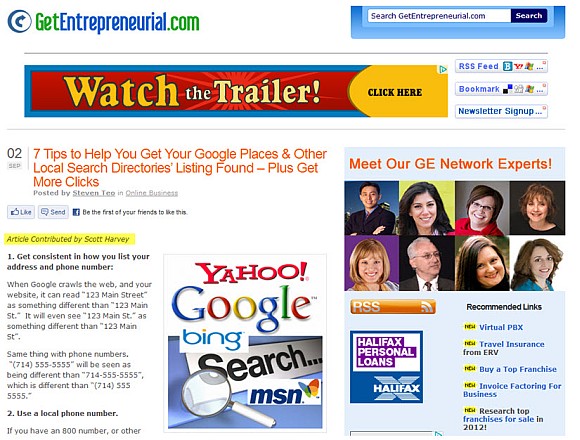 ---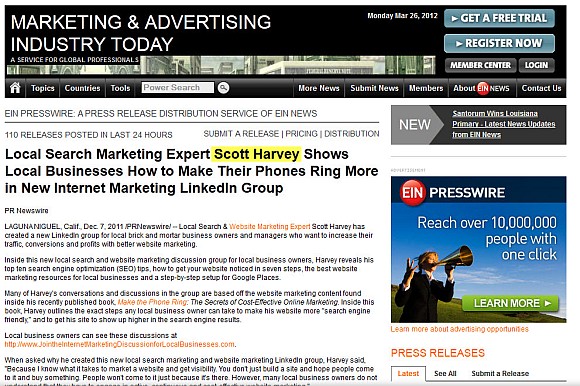 ---
…and a few others like on the sites shown below, but you get the picture…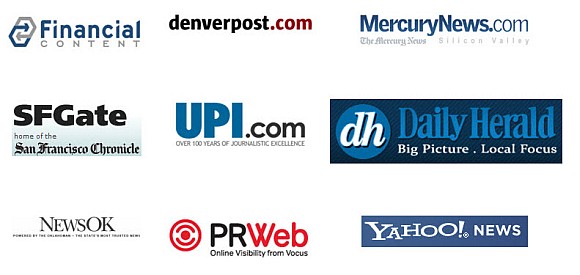 ---
This isn't to pat ourselves on the back, it's just to show what can happen when you do just a little link-building the right way.
What's the benefit?
Notice below how our listing dominates the first page of Google for the term "Honest Website Marketing." Not just our primary listing, but six additional pages of our website are also shown (so called "sitelinks" that increase the clickthrough rate dramatically.)
Then, in addition to being #1 on Pay-Per-Click, we do a decent job rounding out the rest of the top 10 results, although there's more work to do clearly!
Who do you think gets most of the clicks from this page when somebody types "honest website marketing"?